Why Key Account Management Course?
Key accounts are B2B customers that are of strategic importance to the supplier and managing, nurturing, and building these accounts is a process-driven approach. Key Accounts are the account that will help to secure your future business by investing your time, money, and efforts. 
Key Account Management has become a topic of importance to many of the suppliers and without a process-oriented approach, you may lose the accounts. Based on our research, one of the reasons for losing the key accounts is that there are no plans to manage, nurture and build these accounts. 
A proper key account plan is an essential part to manage the key account. The Plan needs to be detailed covering customer's markets, business, competitive situation, and gaining insights.
The plan needs to contain the details of the strategies and approach the Key Account Manager will use, as well as the team of people that will be involved in a relationship
Even though it is a strategic plan it should be accompanied by a detailed action plan showing how the key account plan will be implemented in the coming months. 
In this course, you will learn the good practice of managing key accounts. This course will help you to have a real implementable plan that will help you to manage, nurture and build your key accounts 
Access the self-paced video lesson, skills, tools, and entire account management template and along with the support from the growthaspire team to make this work for you
Preparing account plan and implementing will
-       Help you to allocate your resources i.e., time, money, and efforts to increase your profitable business with the account
-       Help to you to attain the key supplier status
-       KAM will help you to develop new skills other than the core selling skills 
-       Help you to understand more about the customer and the challenging situation will help you to evolve solutions
-       You will have a competitive advantage with new ideas and approaches
-       You will be able to manage the future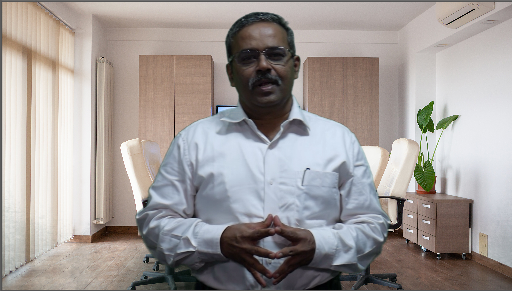 Hi I'm Krishna G
I am Partner and trainer at GrowthAspire and your KAM trainer and coach. For 30+ yrs I have been in sales, sales management, and coaching. Key Account Management is one of the most powerful roles in any business.
I have trained and coached KAM in top MNC companies & professionals. Everyone who has attended the program has said it changed their complete view of account management and helped them increase volume
I want you to achieve the same. Go ahead and enroll now
Example Featured Products
Showcase other available courses, bundles, and coaching products you're selling with the Featured Products block to provide alternatives to visitors who may not be interested in this specific product.
Check your inbox to confirm your subscription